 The 5th generation SimonsVoss cylinder is born:
Developed on the modern AX platform – the springboard for
ground-breaking innovations.
DIGITAL CYLINDER AX
NEXT GENERATION KEYLESS. NOW.
---
High-quality, durable, future-proof
We have been providing you with digital locking solutions at maximum standards for 25 years
Safe, convenient and reliable.
SAFE AND
RELIABLE
---

Standard drilling protection
Standard drilling protection
SecureElement
Encapsulated actuator electronics with integrated SecureElement, protected in the cylinder core
The SecureElement stores the encrypted system data and is part of the new AX security architecture. This special chip is an integral part of authentication and cannot be read from the outside.
Core and profile drilling protection are integrated in the standard version and protect against external attacks. Proven attack resistance: Highest classification key 2 as per the EN 15684 standard.
Extremely durable. 1,500,000 operations verified with regard to mechanical durability by an external testing institute (EN 15684 in the highest class 6: 100,000 cycles)
Protected against extreme weather influences and ingress of dust and water up to protection class IP67 (temporary immersion; optional .WP design).
FUTURE-PROOF
COMMUNICATION
---
All reader variants, whether active, passive or hybrid, are possible at any time and are supported with Bluetooth Low Energy (BLE) technology
Can be integrated into existing system (backward-compatible with existing components)
The standard drilling protection protects the actuator electronics and cylinder profile against external attacks. Proven attack resistance: Highest classification key 2 as per the EN 15684 standard.
Extremely fast programming in around 10 seconds
Updating locking systems directly with the smartphone via BLE: Door reprogramming, reading of access data & emergency opening INITIAL OPERATION
EASIER AND FASTER THAN EVER BEFORE
---
FLEXIBILITY THROUGH
MODULAR DESIGN
---
Fast response times for immediate need
Future-proof when moving to another building
Saves time and costs
USER-FRIENDLY
EVERY DOOR FIRMLY UNDER CONTROL
---
Robust thumb-turn thanks to high-quality materials
Optimally pleasant to touch thanks to ergonomic thumb-turns
Greater ease of use due to visual and audible
feedback signal
LOW OPERATING COSTS
ENERGY EFFICIENT AND
LOW MAINTENANCE
---
Very long battery life: up to 12 years on stand-by
Two-stage warning system (visual/audible) when battery power runs low
No special batteries required; can be changed from the outside at any time (standard CR 2450 button cell batteries)
No special tool required – battery and installation key used to replace the battery
Rapid battery replacement in less than 20 seconds
AT A GLANCE:
THAT'S WHAT THE NEW
DIGITAL CYLINDER AX BRINGS YOU.
---
OFFERS FOR DECISION-MAKERS:
High-quality and durable
Future-proof
Very low operating costs
Made in Germany
FOR SPECIALIST DEALERS:
Swift, extremely efficient installation
Flexible cylinder adjustment thanks to individually adaptable lengths
Length modularity ensures efficient stock keeping
Faster response to customer enquiries
FOR SYSTEM ADMINISTRATORS:
Rapid initial operation
Quick response in the event of key loss
Short intervention time
Battery replaced in an instant
FOR USERS:
New design, ergonomic thumb-turn
Easily rotated with one hand
Visual and audible feedback signals
INSTALLATION VIDEOS
DIGITAL CYLINDER AX
---
The installation videos can be viewed either by using the buttons below or accessed in our SimonsVoss media library app, which is available for Apple and Android smartphones.
TECHNICAL SPECIFICATIONS
DIGITAL CYLINDER AX
---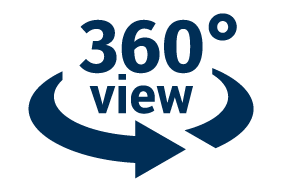 Profile cylinder
Profiles

Euro profile cylinders
Scandinavian Oval cylinders
Swiss Round cylinders

Length
From 25-25 mm
Thumb-turns
Material
Reader thumb-turn


Active cylinder stainless steel ring cap:
Accessories: Stainless steel thumb-turn cover
Passive/hybrid cylinders: plastic
cap, black




---

Rotary thumb-turn: stainless steel
Diameter
32 mm
Reader systems

Active transponder technology
Passive (Mifare® Classic and DESFire®)
Hybrid (active and passive)
Bluetooth Low Energy (BLE)

Batteries
Type
CR 2450. 3 V Lithium
Quantity
2 x (standard)/6 x (battery thumb-turn)
Battery life
Up to 12 years on stand-by or
100.000 operations (Standard)/
300.000 operations (battery thumb-turn)
Ambient
operations
operating temperature
-25° C to +65° C
(as per EN 15684)
Storage temperature
-40° C to +65° C
Protection rating
IP54 (Standard)/ IP67 (Option WP)
Features
Networking capability
Yes – virtual and directly network-ready,
ex works or simple and flexible
Can be retrofitted
Offline loggable
access events (ZK option)
up to 3.000
Time zone groups
100+1
Quantity of transponders
per cylinder
64.000
Number of cylinders that
can be managed per
transponder
304.000
SUSTAINABLE AND HIGH QUALITY
MADE IN GERMANY
---